Open Ai ChatGPT Autoblog Website | Potential Profit: 5000$/month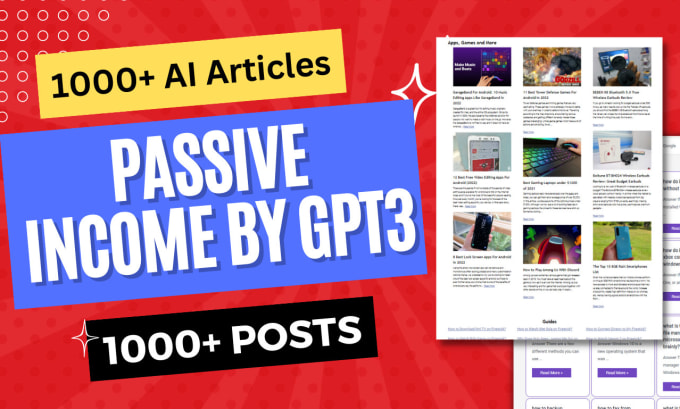 We will create a GPT3 AI Auto Blogging WP Site for any niche.
If you are looking to publish large amounts of GPT-3 AI-generated articles to your Auto Blog WordPress site, you have come to the right place. We offer GPT-3 AI Auto Blogging.
For your information, we will be building your website in accordance with your chosen topic and adding a significant amount of content.
Main Feature:
Bulk GPT-3 AI generated post
Internal link setup with wp plugin
SEO plugin setup properly
Article length 1000 to 2000 words
80-100% Ai content is unique.
What do you get?
Premium .com domain
1 year hosting
Readymade open ai chatgpt auto-blogging website
Website Setup Report
Keyword Report
AI-Generated Article Report
We also use keyword research tools to find the best keywords for writing. It will help you to rank your site.
Sitefy is an IT platform where we provide high quality saas products & services with the help of the top 1% experts worldwide.​