Start a business realistically without getting scammed!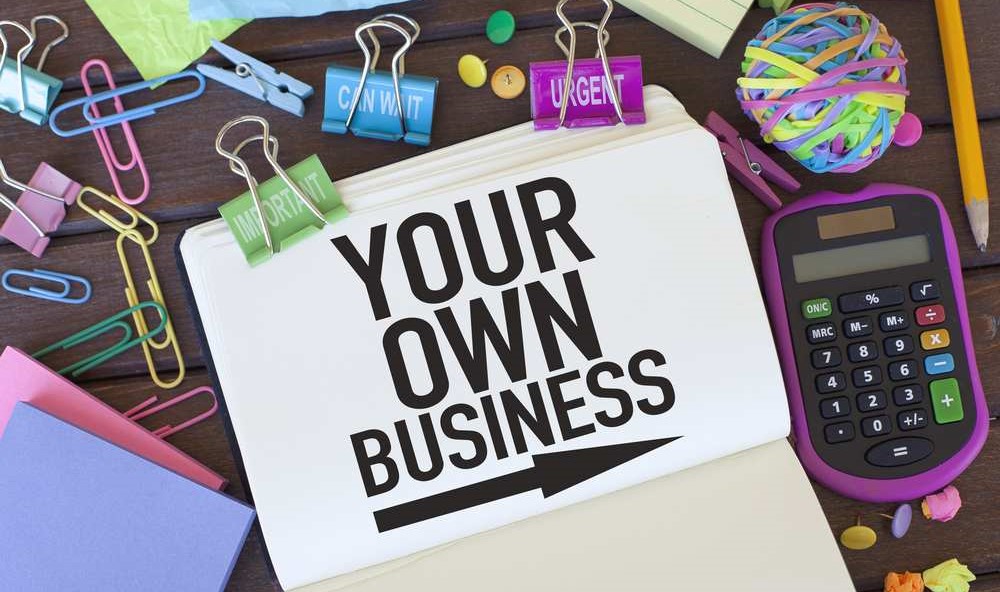 This article is written from a neutral point of view. From God to an ant, anyone can start a business in their universe or other universe taking inputs from this article. And, if you are doing the guess work, it applies for humans too.
Today, we will talk about starting a business without getting scammed from the big online players and business mafia's, guru's, etc. Business can be either offline or online. You could either sell products or provide services.
Offline vs Online business:
Most of you get confused whether to start an offline business or online. There is certainly nothing to worry about. First do some soul searching, find a business you want to start.
Now you have to decide whether it is the right kind of business (assessing the risk factor):
Market size
Saturation level
Time required to learn the skills and set up the business
Cost of starting and available budget
Legality
Brand Name Selection:
Now, you have to think about the brand name. Remember, this name will be there forever. So, be cautious. Generally, having a unique name which is not related to the type of offering of your business will go a long way. For example, if you are starting a luxury fashion clothes business, the names which will come to your mind would be like luxuryfashion, fashionLux, etc. Typically, what I meant is you will go the traditional way of thinking that if the brand contains the keyword of the business type, then it will be more favorable and clickable. This is true if you want to start an average business which demands few eyeballs, gain few sales and this loop continues. But if you want to do something incredible or a great business then come up with a brand name which is unique and is not already there in the market. For example, take the brand "Gucci", Gucci was the surname of the fashion designer who started Gucci brand. Now, we all know the success of Gucci. At the time of writing this article, it's worth was 24 billion dollars as per Forbes.
Registering a domain name (matching your brand name) to make a website is recommended. You can use instandomainsearch.com to find available domain names. For registering domain, godaddy.com is recommended and for website creation visit Sitefy.co/create-website.
Ideation:
Take a copy and sketch down a rough idea of your business or do it online (WordPad, coggle, paint, etc.)
Business Online Presence:
Getting a website or any other sort of online presence (Facebook page, Instagram page) for the business is necessary whether it is offline or online. You could not completely depend on people who come across your business offline. Let's say if you have opened a salon or grocery store, people may pass from the road and come to know about your presence. But the actual footfalls will be way less in this case. So, you need to market your business to your targeted audience in your targeted location in both offline and online type business. Website helps to make people aware of your existence and increase the footfalls in your store.
You can get a complete website business bundle from here – Sitefy.co
Setting Up:
Setting up the business. If it's offline, then setting up the shop or premises. Get mandatory things done like obtaining a license, setup business tax as per your country's legal structure. We will recommend using a business plan maker online or you can use this free template to write a business plan effectively. Business plans will save you time and errors which can cost you unnecessary headaches and money in future.
What is a business plan?
A business plan is a written document that describes in detail how a business — defines its objectives and how it is to go about achieving its goals. A business plan lays out a written roadmap for the business from marketing, financial, and operational standpoints.
Hiring workers/team members:
Hiring workers for offline business. Hiring freelancers or team members for online business. If you think that you lack certain skill and don't want to learn it, you can also get a business partner (can be your friends, family members, business enthusiasts from online groups/platform).
You can use apps like Monday to assign tasks to your team members.
Product Management (optional):
Product management is an important aspect of business, product management oversees the lifespan of a product from the beginning up until the very end. It focuses on the customer's experience, finds solutions to their challenges, and keeps up with market trends so that the business doesn't fall behind. This is a necessary skill if you are starting a business with unique ideas and big goals. You can either hire a team member who has product management skills or learn it by yourself.
Design (optional):
UX/UI design is of utmost importance if your business is into manufacturing products. For example, product label on the jars, proper website design to increase conversion rate, customer retention and customer satisfaction. You can learn about UX/UI design online or hire a designer for short term (freelancer) or long term (team member). Visit dribbble.com for design inspirations and you can use figma.com for creating hi-fi prototypes.
Growth Hacking:
Replace "marketing" with word "growth". You need to master growth hacking to ensure that your business awareness increases exponentially. For example, a food ordering company announced free desserts with a limited stock. People started installing that company app to order the dessert and also, they were informing their peer group about the same. So, the company saw the highest app installs ever in a single day. This is growth hacking. Make sure you come up with unique growth hacks to grow your business exponentially.
Playing with the data:
There is something called secondary data. Data collected by businesses previously, what worked for them and what not. Find businesses which are similar to your business. Check the data available online and utilize it to your advantage.
Competitor Analysis:
Analyzing your competitors on the basis of their:
Type of customers based on purchasing power, age, gender, etc.
Product or service differentiator. By differentiator, I meant what makes your competitor different.
Online marketing presence and tactics of promotion.
Bad reviews and good reviews. Use their bad reviews and focus on removal of that bad experience to gain a competing advantage against your competitors. Do check their good reviews as it will give you an idea of why their products or services are selling.
Here is a beautiful matrix to give you an idea of business expansion:
Feedback Loop:
Collect feedback verbally or via your website or text/WhatsApp or any other online platform. Your customer views matter. Treat customer as God. Listen to customer feedback and make improvements to your product or service. This should be a never-ending loop if you really want your business to succeed.
Top skills on an average of successful businessman:
Persistence and not giving up (95% weightage to success)
Consistency (95% weightage to success)
Low neuroticism (95% weightage to success)
Great growth hacking skills.
Not wasting time, conscientiousness (99% weightage to success), do things at a speed wherever possible.
Doing the right thing at the right time. Strike when the iron is hot. No delay.
Not letting other opinions trouble you.
Be highly focused to satisfy end customer needs.
Openness to new things.
About me:
I am Parvesh Burnwal, founder of the business platform Sitefy.co . I belong to a business family, have a plethora of real-world experience which I accumulated by failing in dozens of businesses and hitting few successes.
If you have any queries related to starting a business, kindly post your question in our forum. Our experts will answer your query in record time.