WordPress Website Redesign Services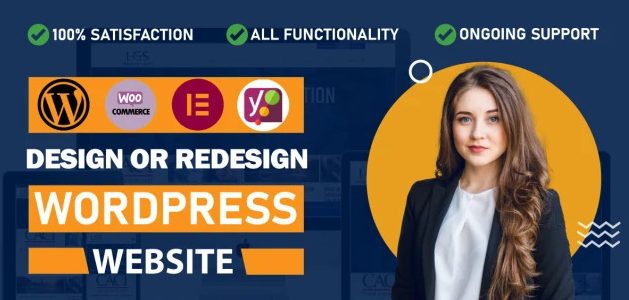 Whether you have a website on WordPress, Wix, Shopify, Squarespace, Webflow, or any other platform, We can help you switch and redesign website in WordPress. Plus, if your current old WordPress website is in a bad shape, We can easily turn it into a new masterpiece that's not only visually impressive but also easy to manage for basic updates.
So, let us take your old website to the next level and help you redesign WordPress website in the best possible way.
WHAT YOU GET
Quality WordPress redesign service
Responsive WordPress redesign (Desktop, tablet, and mobile)
Customized redesign (colors, fonts, background, and much more)
Basic SEO and blazing-fast speed
Social media integration
Use licensed themes and builders (Elementor pro, Astra Pro, and more)
Stock images included
Valid revision until you are satisfied with the redesign
1 year of free support after order completion
Video Guide for easy editing and management
Sitefy is an IT platform where we provide high quality saas products & services with the help of the top 1% experts worldwide.​