Readymade Question & Answer Website like Quora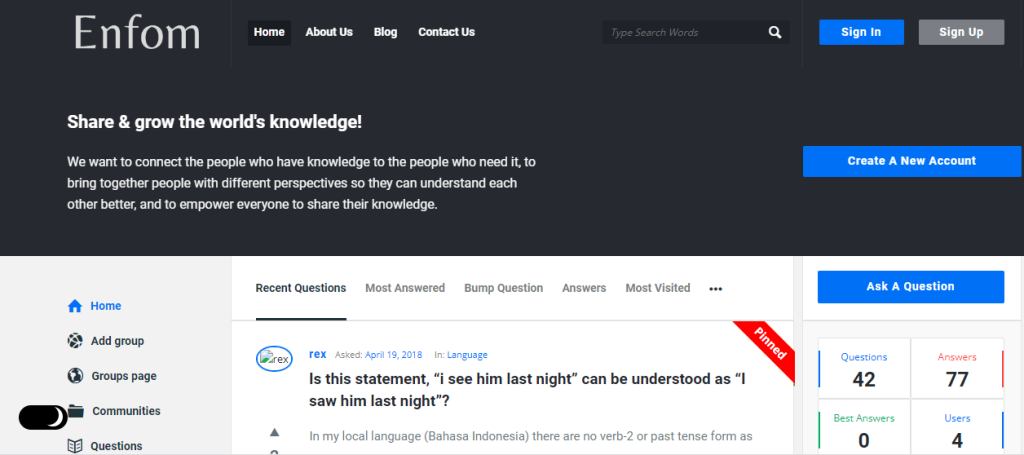 You will get a readymade question answer website like Quora.
Demo: enfom.com
Main Features:
Questions & Answers /Photo Poll
Users can like and comment on questions & answers/photo poll.
Messages system.
Affiliate system.
Invitation system.
Trending system.
Advertisement system.
Emojis to post and messages.
and much more
How You Can Make Money from This Website:
Post Boost Option Now users can pay you to boost their Posts etc.
Users now can advertise on your site.
Advertisement: Display ads on your websites.
Pro Member System (free | paid).
Subscription on sign up with (enable / disable.)
Earn Money Google AdSense.
What is included?
Premium Domain (worth 1000$+), 1 Year Hosting, Readymade Website, Technical Support, Marketing Strategy
This is a limited version offer that Will Expire Soon. So, hurry Up
We will Build Your Own Questions & Answers Social Network Platform Website Within 3 Days.
⭐⭐ ORDER NOW ⭐⭐
Sitefy is an IT platform where we provide high quality saas products & services with the help of the top 1% experts worldwide.​