Readymade Gaming Website | Automated Games Website | Runs on Automation
Are you looking to start an online games site ?
Demo: cloudarcade.net
If you want to start an online games site, Sitefy is there for you!
You get an online arcade game site that provides free to play games such as puzzle, adventure, dress-up, action, sports and strategy games and other sections.
What will be provided?
Premium .com domain
1 Year Hosting
Readymade Gaming Website
100% Responsive Design
100% Ads Safe. You can safely place your google ads on the website if you want.
Attractive and professional logo
The website will be ready, So you will not do anything. You will only start bringing traffic through social media such as Facebook, Tiktok or Instagram to make money.
SEO friendly and is optimized to display on tablets and smartphones.
Admin dashboard: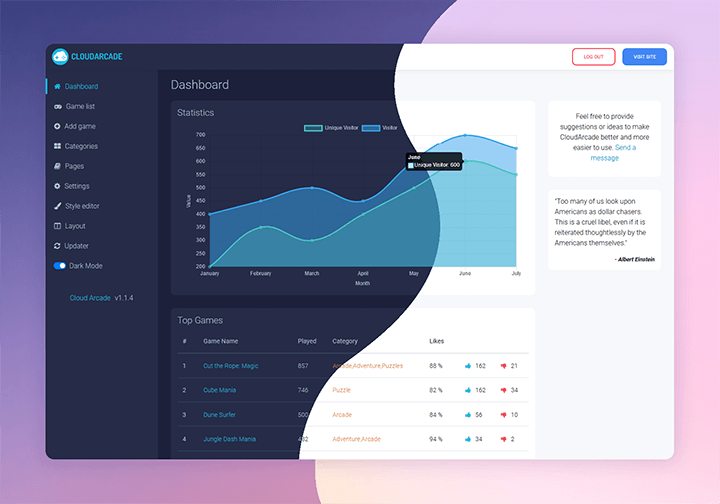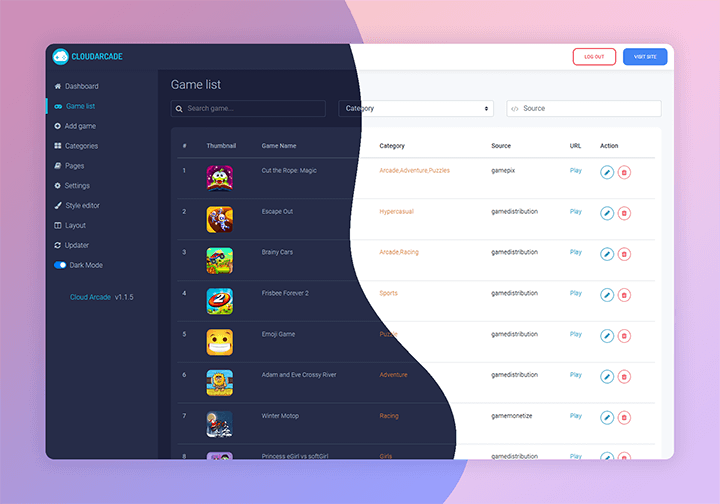 About Sitefy
Sitefy currently develops and scales profitable online businesses and sell them on to people who are looking to enter the industry.
Our network of sites has generated over $5 million in sales to date, and the bonus training (worth $2000) which we are including for FREE with this purchase will teach you the methods to scale up the business and make it big.
This website offers the perfect opportunity for someone to get hold of a done-for-you business, hosted on a premium domain which is worth $1000+ by itself.
If you want to start your own business TODAY in a PROVEN niche, without any of the risks involved in setting up a traditional business, then this business is what you're looking for.
Sitefy is an IT platform where we provide high quality saas products & services with the help of the top 1% experts worldwide.​