Buying website online is a hectic task. You will come across many marketplaces where sellers across the world have listed their websites with unverified claim of certain revenue in order to sell it at higher price.
You need to be very careful before buying any website online. Here's what you need to verify before proceeding with the purchase of the website:
Make sure the website domain is of high value. You can visit domain appraisal to check the market value of the domain.
Cross verify with the seller that the software, themes, plugins used in website are licensed and don't break any copyright law.
The website admin panel must be easy to use. It is recommended to buy websites based on wordpress platform which is very user friendly and don't need any technical knowledge to operate.
Look for support validity by the seller of the website. Don't buy any website whose seller is not providing a certain time period of customer support.
Verify the seller's financial claim of the website on video call or some sort of recording of paypal payments and so on.
Do check whether the seller is providing guidance to run the website in the early months of operation.
Now, let's talk about the best marketplace where you can buy a profitable website without any hassle and kick start your entrepreneurship journey: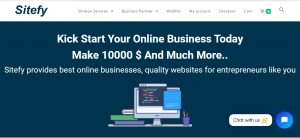 You can call this as the amazon of online websites. This is one of the most trusted platform out there to buy ready-made online businesses, websites for sale. Sitefy provide premium domains (worth 1000$+), completely licensed website themes, plugins, fast premium hosted websites along with startup courses to help you scale the online business in record time. Also, 1 year support is provided at no extra cost.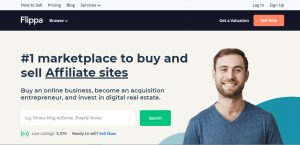 You must have came across flippa as the #1 marketplace for buying online websites. There is no doubt, flippa has positioned itself as the market leader in this domain but buyers need to be careful before buying any websites from this marketplace. Flippa has a history of poor buyer protection, difficulty in finding quality sites, bad at banning sellers who scam buyers by showing fake profit source of their listed sites.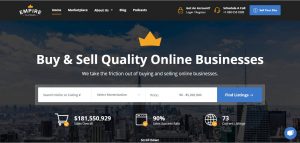 This is a decent website marketplace. But, it is not for those who are looking to buy websites at a price range of 200$. Most of the websites listed in this marketplace are highly priced starting from 30000$ and so on.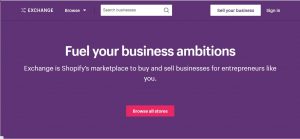 Exchange Marketplace is a platform where you will find shopify stores on sale. Website traffic and sales data are shown. We will recommend you to ask the seller, the source of traffic as bot traffic can also be bought by paying some money. The major drawback of the websites listed here is that you will have to pay monthly susbcription fee of shopify which is starting from 29$.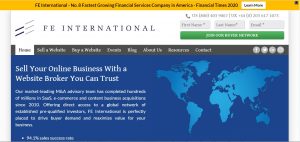 This marketplace is for those who can risk huge money. It specializes in business sales above roughly $50,000. It provides M&A advisory services for mid-market SaaS, e-commerce and content businesses. You need to have prior experience to run businesses listed here.
Conclusion:
We have listed the most sought after website marketplace. There's no marketplaces better than those listed above. Make sure you cross verify all the check points that we have mentioned at the start of the article.
If you have any questions, feel free to express your doubt.