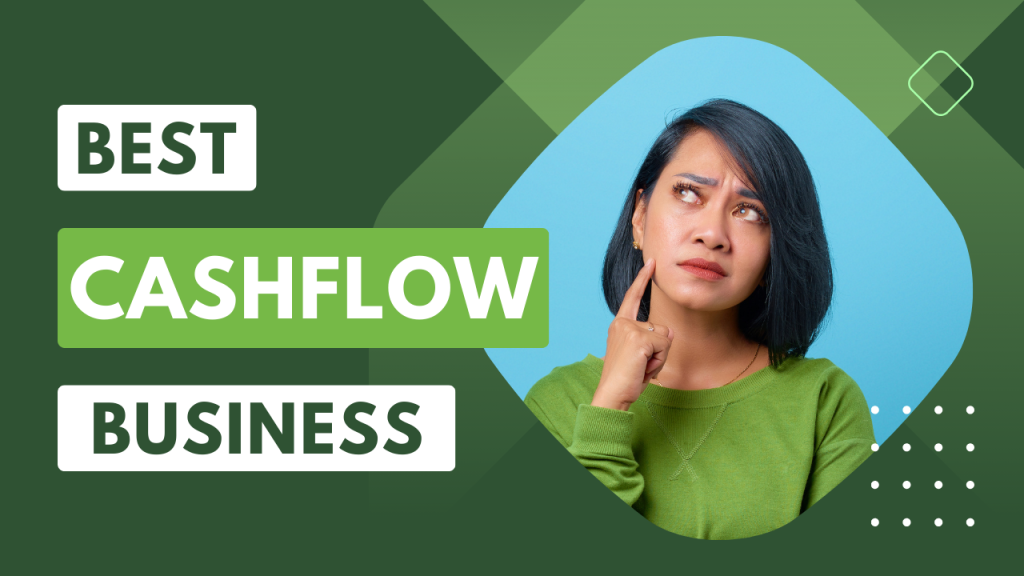 The best cash flow businesses are typically those that generate consistent and predictable income while managing expenses effectively. Here are some types of businesses that often have good cash flow:
Rental Properties: Renting out residential or commercial real estate can provide a steady stream of rental income.
Online Businesses: E-commerce, affiliate marketing, and content creation (e.g., blogging, YouTube channels) can be lucrative when you build a strong online presence.
Subscription Services: Businesses that offer subscription-based products or services often enjoy recurring revenue, such as software-as-a-service (SaaS) companies, streaming services, and membership-based websites.
Vending Machines: Vending machine businesses can yield reliable income with minimal labor and overhead costs.
Laundromats: Laundromats can provide a steady source of cash flow, as people continue to need clean clothes.
Car Washes: Automated car washes and self-serve car wash stations can be profitable due to their low labor costs and steady demand.
Daycare Centers: Childcare services are in demand, and parents often pay regular fees for their children's care.
Self-Storage Facilities: Offering secure storage spaces to individuals and businesses can generate consistent rental income.
Mobile Food Trucks: Food trucks can provide good cash flow due to lower overhead costs compared to traditional restaurants.
Cleaning Services: Residential and commercial cleaning services can offer recurring income as customers typically require regular cleaning.
Landscaping and Lawn Care: Seasonal businesses like landscaping and lawn care can generate steady cash flow during peak seasons.
Pet Care Services: Businesses like pet sitting, dog walking, and pet grooming cater to pet owners' needs and can have reliable income.
Professional Services: Consulting, legal, accounting, and financial advisory services often generate steady cash flow, as clients pay for expertise.
Fitness and Wellness: Gyms, yoga studios, and personal training services can create cash flow through membership fees and personal training sessions.
Grocery Stores: Grocery stores tend to have consistent customer traffic, making them reliable cash flow businesses.
Auto Repair and Maintenance: Automotive service centers can maintain steady cash flow by providing essential maintenance and repairs.
Medical and Dental Practices: Healthcare businesses often enjoy regular income due to recurring patient visits and insurance reimbursements.
Real Estate Brokerage: Real estate agents earn commissions on property transactions, providing a source of cash flow.
ATM Ownership: Owning and placing ATMs in strategic locations can generate passive income through transaction fees.
Online Marketplaces: Platforms like eBay, Amazon, or Etsy allow individuals to sell products online, resulting in regular cash flow.
Petrol pump
The key to maintaining good cash flow in any business is effective financial management, cost control, and a focus on customer satisfaction to ensure repeat business. It's important to research and choose a business that aligns with your skills, interests, and the local market demand to maximize your chances of success. Additionally, consider seeking the advice of financial professionals and business experts to help you manage cash flow effectively.